Open during Lunch
Monday: 09:00am – 5:00pm
Tuesday: 09:00am – 5:00pm
Wednesday: 09:00am – 5:00pm
Thursday: 09:00am – 5:00pm
Friday: 09:00am – 5:00pm

Saturday: Closed

Sunday & Bank Holidays: Closed
NB: These opening hours are for the Main Office Only.
Recycling Centre opening hours can be found here: https://mcgrathwaste.ie/recycling-centre-opening-hours/
[/db_pb_post_slider]
 Closed for Lunch 1pm-2pm daily
Monday: 09:30am – 5:00pm

Tuesday: Closed

Wednesday: Closed

Thursday: 09:30am – 5:00pm
Friday: 09:30am – 5:00pm

Saturday: Closed

Sunday & Bank Holidays: Closed
NB: These opening hours are for the Recycling Centre Only.
Main Office opening hours can be found here: https://mcgrathwaste.ie/main-office-opening-hours/
[/db_pb_post_slider]
McGrath Industrial Waste Ltd is a local family run business who has been successfully expanding over the past 40 years.
We service the household and commercial sectors in both the Mayo & Sligo region.
Our broad range of services includes household and commercial wheelie bin collections including general waste, recycling and organic materials.
We can cater for a comprehensive range of waste disposal needs:
• Loose and baled cardboard and Plastic collection
• Office recycling boxes
• Confidential shredding service
• Skip hire
• Roll on roll off hire
• Static and Portable Compactors
We will develop the right recycling and disposal solution for you. Give us a call today.
WASTE COLLECTION PERMIT NO: NWCPO-MO-09-03002-04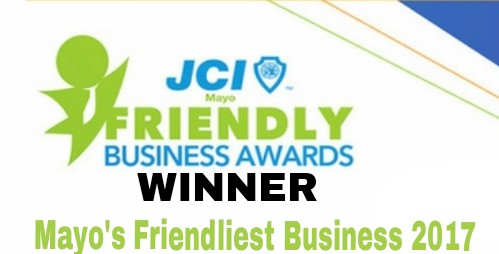 We are large enough to cope and small enough to care…
We are one of the leading providers of waste management services in the Connaught Region. Whether your requirements for our services are industrial or domestic, large or small scale, a one off or an ongoing contract, we shall use our experience and expertise to meet your specific needs providing a fast, reliable & professional service.
We look forward to helping you with your waste disposal requirement, whatever the size.